Kharon (Χάρων)
Kharon (Χάρων) is the ferryman of Hades in Greek mythology. The journey there was paid with an obol coin placed in the mouth of the deceased. Those who could not pay the fare had to wander on the shore for a hundred years.
The installation consisted of abandoned life-vests of hundreds of refugees'. The life-vests have been gathered from the shores of the island of Lesbos in Greece.
The life-vests have since been donated to Amnesty International Finland to be used in their campaigns.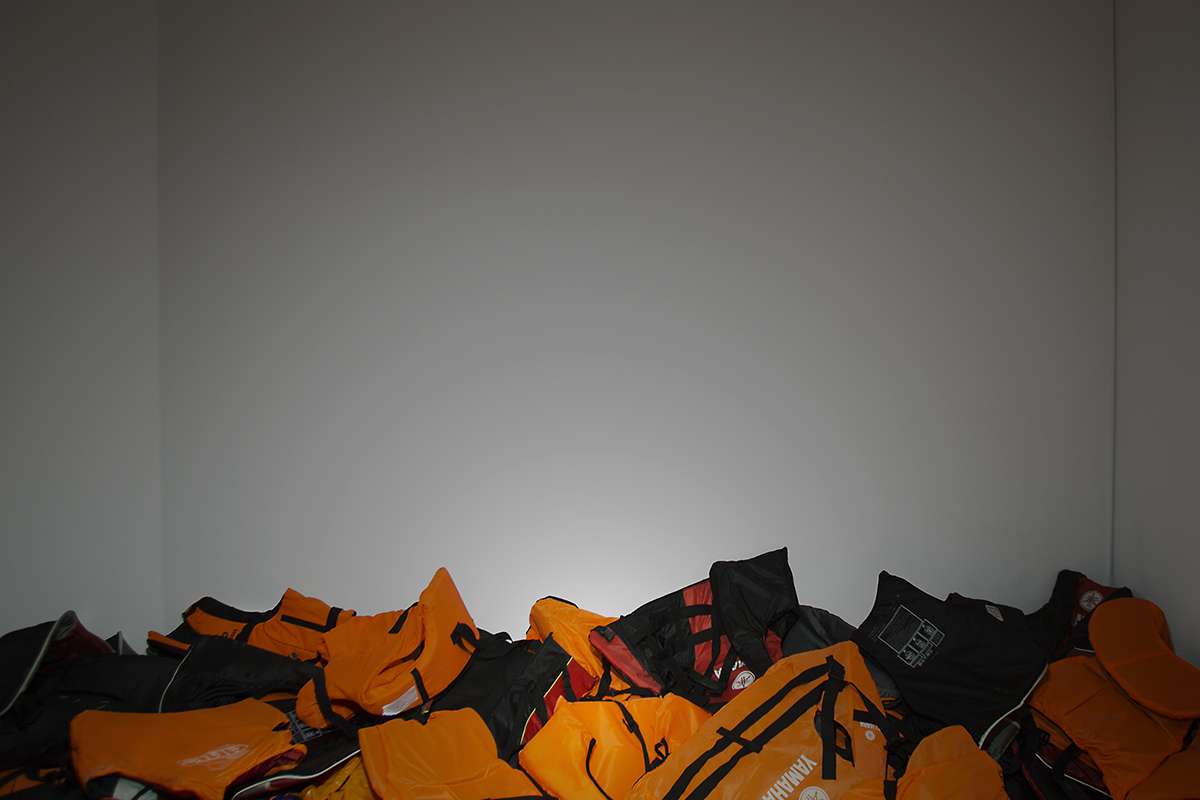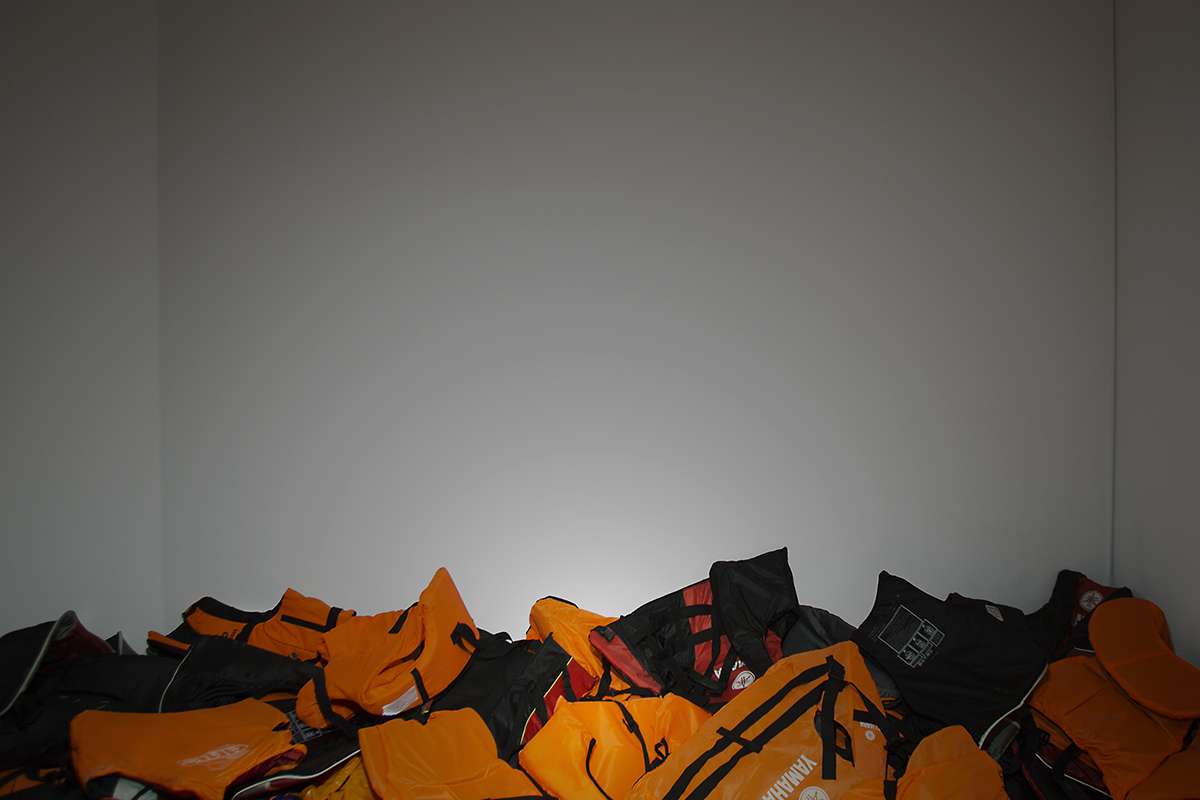 Galerie Anhava. 2016. (FI)